Basics Of Competitive Long Range Precision Rifle Shooting
I first heard of tactical long range shooting competitions from a few friends that I shot long range recreationally with. I had a few friends who had mentioned shooting in matches which sparked my interest in what a shooting competition entailed. As I am new to long range shooting, I have only been shooting for a few years and by no means have a firm grasp on its articulate blend of math, science, and sometimes voodoo, or in my case extreme luck on getting hits on target at extended ranges. To me, shooting with competitive shooters that know what they are doing seemed very intimidating, but it also seemed like an excellent opportunity to learn. So I had to turn to the guru that I knew to research and find out what it entailed - Google.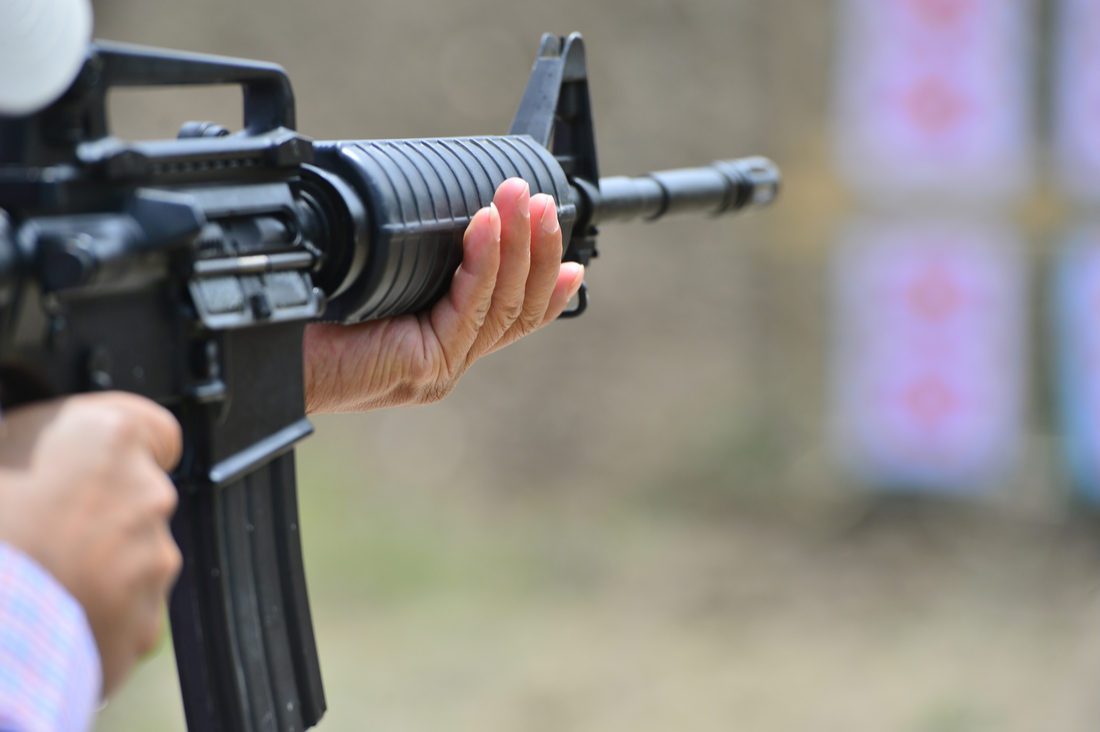 A quick Google search turned up that there are several different competitive organizations across the United States. However, the two that were the largest and local to me were the National Rifle League (NRL) and Precision Rifle Series (PRS). Both organizations consist of competitive matches all over the United States. The matches entail engaging steel and paper targets at multiple different ranges from 300-1200 yards, tough shooting from compromised positions which are timed for competition. In both organizations, shooters shoot matches for points which culminate throughout the season and ultimately determine your rank in both organizations. The competitions sound tough, fun, and exactly what I was looking for.
The Precision Rifle Series appeared to be the bigger of the two match organizations that had the most matches that were local to me which is huge in determining what matches I could actually attend. The PRS is divided into regional clubs spread out across the United States, including a Rocky Mountain Club, which was again perfect for what I was looking for. PRS also separated shooters by weapons platform by bolt action, gas-guns (semi-automatic, gas operated action), no rifles larger than .30 caliber, and with a speed limit on bullets at 3200 fps. PRS also separates shooter based upon ages. They offer an Open division, Sr. (50 and older), Jr. (19 and younger), MIL/LE (active only), and Lady. For me, the Rocky Mountain Open Bolt-Gun Club matches felted like a perfect spot to start looking for matches to get started and hopefully start gaining some PRS points.
The National Rifle League is mostly based in the Southwestern U.S. and luckily for me had a club based in Utah. Another interesting part of the National Rifle League is they also have competitions based on shooting .22LR! The NRL has similar restrictions on guns as the PRS - rifles must be between .224 and .308 caliber and cannot exceed 3200 fps. However, there is no distinction between bolt action and semi-automatic rifles which I found interesting. Also an interesting rule is that a person must use the same rifle they started the match with to finish. It seemed to be a little bit less regulated and open competition format which seemed like it would also be a lot of fun.
After researching both clubs, I don't think I will need to choose one or the other and will try to obtain memberships in both series, and try to shoot in matches as much as my work and family schedule would allow. To me, they both sound like a lot of fun and present great opportunities to improve as a shooter, meet people, and to just all around have a great time shooting guns. I'm not expecting to be competitive right out of the gate and have mainly been wanting to just improve my own shooting, but most of all learn something new. It will also be a great opportunity to get out of my comfort zone and do something exciting and different. Even though I have no idea what I am doing - there is no better way to find out than to just go do it!