What is LaserHIT?

Dry fire is one of those things you either love or you hate. Some people do it all the time, and some people do anything they can to avoid it. As a firearms instructor, I think dry fire is one of the best things you can do but as a realist I know very few people are going to do it. So what if someone comes up with a way to make it fun and more effective?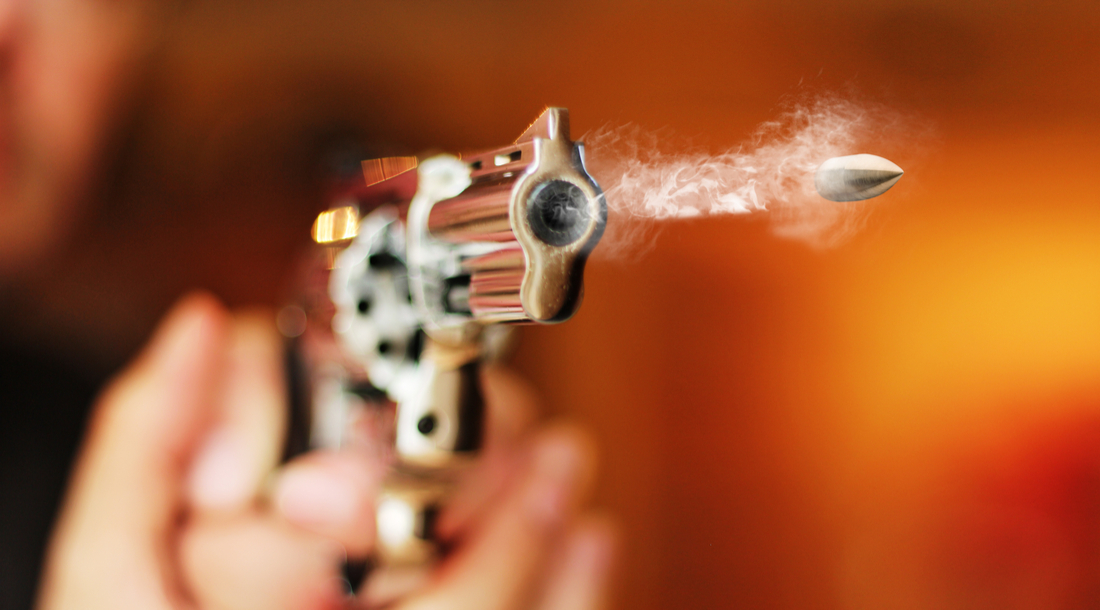 I stumbled upon LaserHIT on Instagram and was instantly intrigued and skeptical. On paper, the system looks complicated and expensive but it is actually quite simple and economical. The Basic Training kit includes one laser cartridge (caliber of your choice), one tripod with smartphone mount, one authentic LaserHIT paper target, one lightning-to-HDMI cable, one light filter and the LaserHIT mobile app (free download).


First of all, the system requires an iPhone so if you have an Android system you won't be able to use LaserHIT. I was told the iPhone ensures accuracy and consistency. Once you have downloaded the LaserHIT app to your iPhone, hang the paper target on your wall and position the iPhone (in the tripod) so the target is visible on the iPhone screen. Using the supplied cable, connect the iPhone to your HDTV. After ensuring your firearm is unloaded, place the laser cartridge in the chamber of the gun. Fortunately, LaserHIT is available in 9mm, .38 special, .380 ACP, .40 S&W, .45 ACP, .223 REM and .308 WIN.

After selecting which practice session you want to use on the app, take aim the target. The laser cartridge will "fire" a red beam of light onto the paper target. The camera on the iPhone will pick up where the laser hits the target and the app not only records the hit but displays it on the television. Each target includes a "reload" area where the laser must strike to reset the app.
The app offers three different choices of practice sessions. The free target practice allows the user to use just about any target you want as long as the target will fit onto the screen of your iPhone. It is simply target practice. I ordered the 9mm cartridge to use in my Smith and Wesson Shield and Glock 17. Using my notes from my Gunfighter U coaching from John McPhee, I was able to make the subtle adjustments to my grip. McPhee's coaching was spot on and so wasn't the accuracy of LaserHIT! The display on the TV made it so easy to track my progress.

The second practice session on the app is the "top score" practice. According to the LaserHIT website, top score allows you to "improve the 5 basic fundamentals of shooting (aiming, breath control, hold control, trigger control and follow through)." The user can set the time limit available up to five minutes. The user can set a longer time limit and work on the marksmanship fundamentals similar to a bullseye match or shorten the time limit to work on fast acquisition.


The third practice session on the app is "quick hit" practice. This is invaluable for working on your draw and presentation at speed. Draw from concealment, draw from a duty holster, draw from your competition rig. Adjust your time limits, hit size and time out for single hits.Let me be clear that I was EXTREMELY skeptical of the system because I am not good with technology. With a little advice from my 13 year old nephew, I was able to download the app to my iPhone. Connecting the iPhone to the TV was as simple as plugging a charging cable into the phone and an HDMI cable into the back of the TV. The laser cartridge fits snugly into the chamber of both of my 9mm handguns and is top quality (they even use Viton gaskets).

I invited a good friend of mine over to try it out when I got it out of the box. My friend is an outstanding competitive shooter and a machinist by trade. He, too, was a skeptic but it took about three minutes before Bill said this was a quality piece of equipment. After a short session of work on the "free practice", we decided to compete against each other using the top score. Top score allowed us to not only see where we hit, but how many hits we got in 20 seconds, our score and even the diameter of our grouping. The more we used it, the more we like it. Trash talking began and our competitive nature came out in a friendly competition. Dry fire was fun!
We moved on to quick hit using my Shield and a paddle holster. We lowered the par time over and over and the faster we got, the harder it was to hit a bullseye. The competition became harder and more intense but more fun!
The smile on Bill's face said it all but he was also impressed. Bill had told me at the start of the day that he was the type of guy who only wants to hear loud noises and feel heavy recoil for his practice. By the end of the day, he was asking how much a set up like this cost and I think he was just a bit jealous!


But, is this for you? How could it not be? Unless you have a gun range in your house, you can get a lot of use out of a LaserHIT. If you're a competitive shooter, concealed carry holder or a cop, you NEED this. The fundamentals are what we need to work on to become great shooters. Seeing instant feedback on your accuracy and grouping along with feedback on how fast you're doing this, is going to help you improve by leaps and bounds. The common theory is that it takes hundreds, if not thousands, of repetitions to master something. Shooting a handgun is an art and science and it takes repetition. Most shooters and police departments don't train because of the cost of ammunition. For $150, any shooter or department can purchase a LaserHIT and do thousands of repetitions to work on draw, presentation, grip, and accuracy. But, what about shooting on the move? Think of how many times you can shoot forward, backward and laterally while using LaserHIT. How much do you practice with a flashlight? How many times do you practice drawing your gun while holding a flashlight? Think of how many unconventional shooting positions you can practice safely and within the confines of your own home. Departments looking for a remedial training for officers struggling to qualify can have their officers spend ten to fifteen minutes on LaserHIT at the beginning or end of their shift. The possibilities are endless.

LaserHIT has created a tremendous piece of training gear. The adaptability and training potential are limited only by your imagination. At $150, this is an affordable option for training. Get yours today at
www.laserhit.com


Rich Portwood