Gunfighter U
If you have ever been an athlete in high school or college, you've probably had to study game film. Perhaps you had to study the other team's defense or how their star player could dominate the game but you probably spent the vast majority of the time watching your own mistakes and weaknesses and discussing how to get better. My basketball coach did it. My track coach used to make us watch video of our starts, our baton exchanges and our running form. We could see what we were doing wrong and learn from it.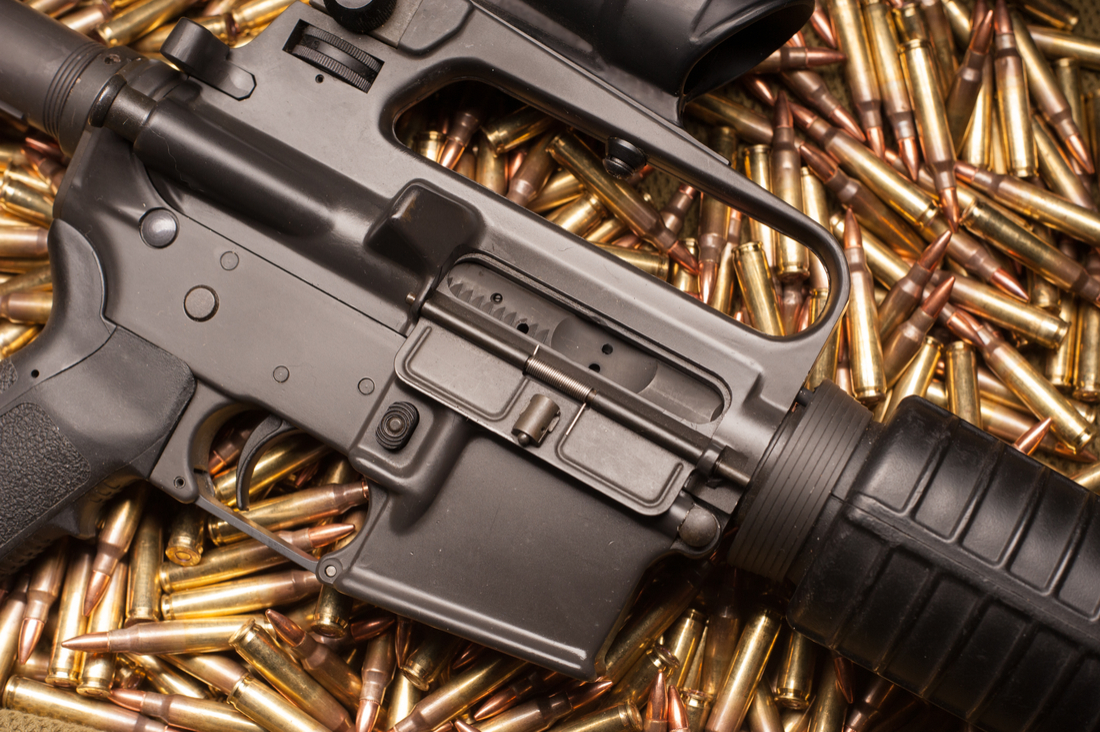 Someone has finally done this with shooting. Enter John "Shrek" McPhee, often referred to as the Sheriff of Baghdad. McPhee's resume is literally the stuff books, movies and legends are made of. He is a retired commando who served in our nation's most elite unit. During his military career, he was instructed by the top military and civilian instructors and shooter in the world and shot millions of rounds to perfect his skills. He has also trained thousands of soldiers, law enforcement officers and legally armed civilians. Simply put, he has the knowledge and experience to know how to teach and also how to spot what we are doing wrong.

McPhee has developed Gunfighter U for those of us who either can't afford the expense of traveling to a class or simply don't have the time. When I asked McPhee how he came up with the idea, he replied, "Rich, I have done a lot of things at a very high level as a commando. But one of the things I used to do this as a skydiving instructor was always review the video. In our shoot houses, we always review the video. Why wouldn't it work for regular shooting?"

I don't pretend to be Rob Leatham and I am in a constant effort to improve. My introduction to McPhee came via Instagram. His posts, videos, pictures and commentary had me looking him up on YouTube and watching as many videos as I could. When I checked into his website, I was a little puzzled by Gunfighter U. How could you get anything out of an internet/correspondence course for shooting? But, the more I thought about it, the more intrigued I became.

The concept is very simple and effective. Have someone video you with your smart phone firing two shots. Depending on the package, you may have to include your draw in the video. Gunfighter U has three levels of diagnostics available. The first package is simply the Basic for $39. In the basic package, McPhee will examine your grip and stance. The midlevel package is called the Gunfighter and costs $59. In this package, McPhee will examine your grip, stance, and presentation. The top tier package is called the Warrior and for $79 McPhee will examine your grip, stance, presentation and reloads. I opted for the middle of the road Gunfighter package. My best friend recorded me using my cell phone firing a couple of rounds through my 1911. I attached the video to an email to McPhee and waited a few days for his analysis. What I got back was worth a lot more than I paid!
McPhee sent me three separate videos. Each video was me shooting, but McPhee can be heard in the background explaining his analysis and he also diagrams each correction on screen. My first video was

Rich Portwood